Meet The Team - Ricky Xue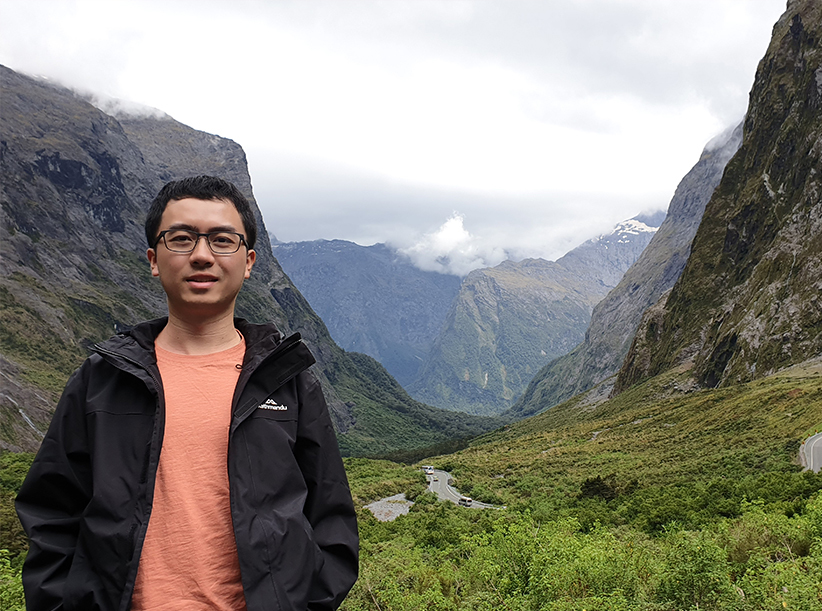 Up next in our meet the team series, we have our newest addition to the Eye Spy team, Ricky Xue. We're proud to have had Ricky join us recently. As a recent Optometry graduate, he brings a wealth of knowledge, experience and a fresh enthusiasm to the team and will be a familiar face you'll see for your optometry needs and help with medications.
Read on to get to know Ricky, his background and why he chose to join our little team at Eye Spy.
Why did you decide to become an Optometrist?
Throughout my education years, I enjoyed science subjects and found the eyes a fascinating anatomical structure. I also wanted to pursue a career in the healthcare field, which led to me studying a Bachelor of Optometry. Being able to look after people's eyes is an honour, as vision is such an important sense that many of us take for granted. It's how we perceive the world around us and is so important for our well-being and day to day life. An amazing stat is around how much our eyes help us process information. 80-85 percent of our perception, learning, cognition, and activities are conducted through our vision, with only 11 percent through hearing, 3 percent through smell and a few through taste and touch. I'm very passionate about eye care and love helping all of those who come to see us at Eye Spy.
Tell us about your role at Eye Spy?
As an optometrist, we have lots of different day-to-day responsibilities. From helping you when you book an eye test and conducting eye examinations, treating a number of eye conditions and eye problems and prescribing glasses and contact lenses. I can also provide medications and am always available for friendly, professional advice.
What are you most excited about to do at Eye Spy?
We have a great team at Eye Spy and I've loved learning about the practice from Maile and the wonderful patients who visit us. I'm most looking forward to providing dry eye management options to our patients
As a graduate optometrist starting at Eye Spy, I am most looking forward to getting involved in providing dry eye management options to our patients.
How do you start your day normally?
I normally start my day with some tea, to help prepare me for the day. It's just become a habit of mine!
What's your best productivity hack?
One productivity hack I learnt from my years of university is that we should accept procrastination will happen, so it's best to build breaks into a long period of work. I do this with hobbies and love watching sports, visiting new restaurants, travelling, or playing social sports.
What are you most excited about for the future of Eye Care?
The Eye Care space is so exciting. From 3D printing to robotics, augmented reality, new technologies, eyewear and our growing understanding of the many conditions that affect our eyes. It's such a dynamic space and you really have to have your finger on the pulse of what's going on to be the best optometrist you can be. I'm excited to continue learning, to see the level of care we are able to provide patients only increase and to be able to offer that care from Eye Spy. Our team are highly committed to bringing our patients the care they deserve and for me, it's all about striving to be the best optometrist NZ has so I can help others. Optometry NZ wide is only going to improve and that means better, healthier eyes for all.
What advice would you give anyone else looking at a career in Optometry?
If you're interested in becoming an optometrist/opthamologist or eye doctor, you need to have a passion for science and people. You're meeting people one-on-one who are vulnerable and dealing with vision problems, so it's highly recommended that you're empathetic and have a real desire to help. I think that can make all the difference for the patient and their experience.
You should also explore the health sciences and learn all you can about eye health before diving in. A Bachelor of Optometry BOptom from a tertiary education provider like the University of Auckland is an exciting field of study, where you'll develop communication, empathy and problem-solving skills, learn how to work with children, the elderly and the partially sighted.
It will help you prepare for registration as an optometrist and for work in an optometry practice with other practising optometrists, like Eye Spy, equipping you with the skills to diagnose visual problems, advise on treatment, prevention and prescribe medications.
From conducting an eye exam to prescribing a pair of glasses or even performing cataract surgery, your day to day responsibilities will vary, so you need to understand all of the roles you'll be filling and whether they're for you. At the end of the day, I think it's the most rewarding profession and i'd recommend it to anyone looking to make a real difference to people's lives.
You'll find Ricky at Eye Spy Monday - Friday, where he'll be working from our Palmerston North optometrist clinic to help all of our patients live happier healthier lives through eye care. Pop in and say hi, or call to book an appointment and we'll see you at Eye Spy.


The Eye Spy Team